Cryptocurrency strategist Loma has recently shared his insights with the crypto community, suggesting that both Bitcoin (BTC) and Litecoin (LTC) are likely to experience a rally in the near future.
According to Loma, a pseudonymous crypto strategist with a following of 282,300 on Twitter, Bitcoin is expected to surpass the resistance level around $28,800. However, the breakout may take time and BTC may test the patience of Bitcoin bulls.
"Ideally if this consolidation continues upwards, we do NOT get anymore opportunities to load spot buys in the $26,500-$25,500ish level.
Most likely scenario is a crab environment sandwiched between daily highs/daily lows before going higher.
• If not positioned, build positions via range trading.
• If you're already in, this should be more a test of patience than anything else."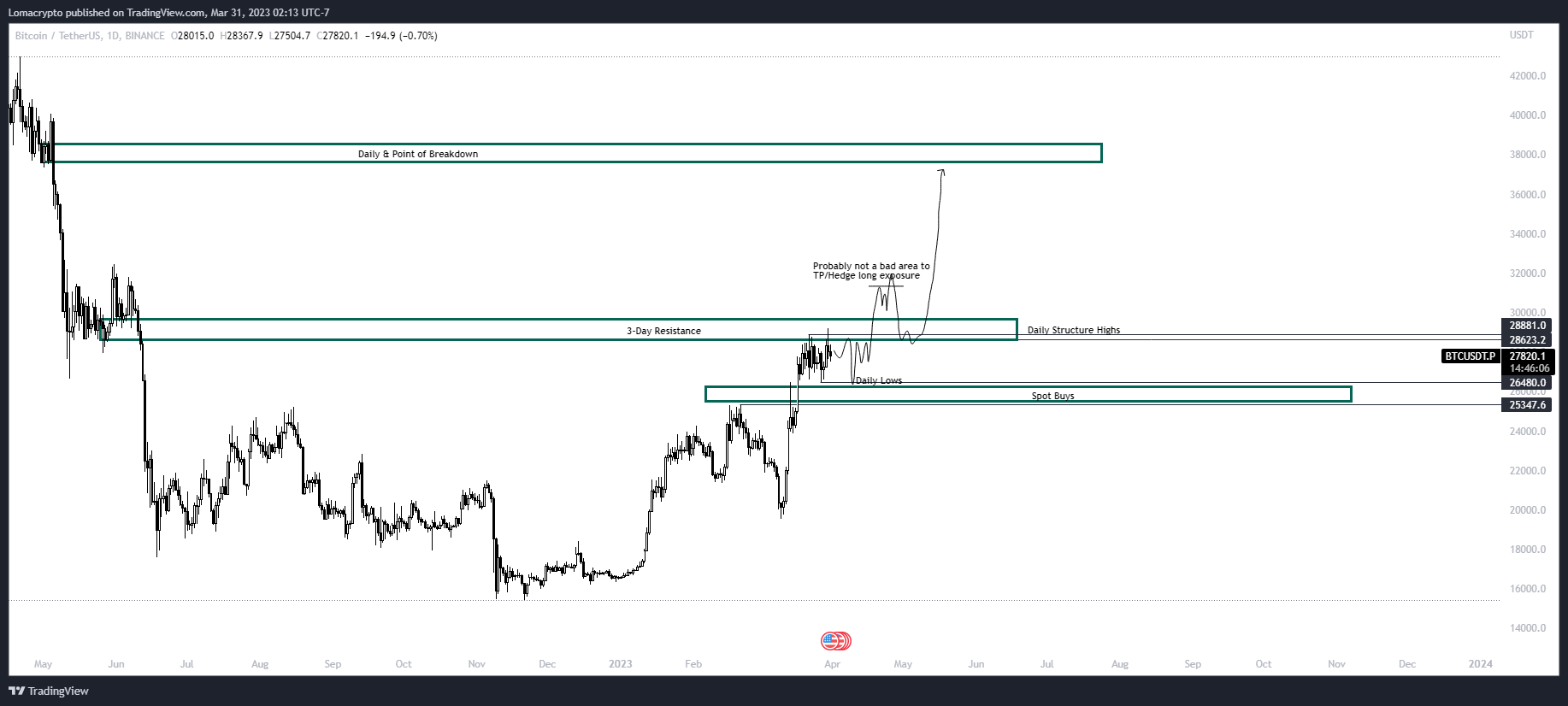 Looking at Loma's chart, he appears to be predicting a Bitcoin breakout before April expires, leading to a strong BTC rally toward his target at $38,000.
Regarding Litecoin, Loma suggests that LTC is preparing for a rally towards the key psychological resistance at $100. If Litecoin maintains strength above that level, Loma believes it could quickly rise to $130-140. However, the reaction of Litecoin at the $100 price level will determine whether it rallies towards Loma's target.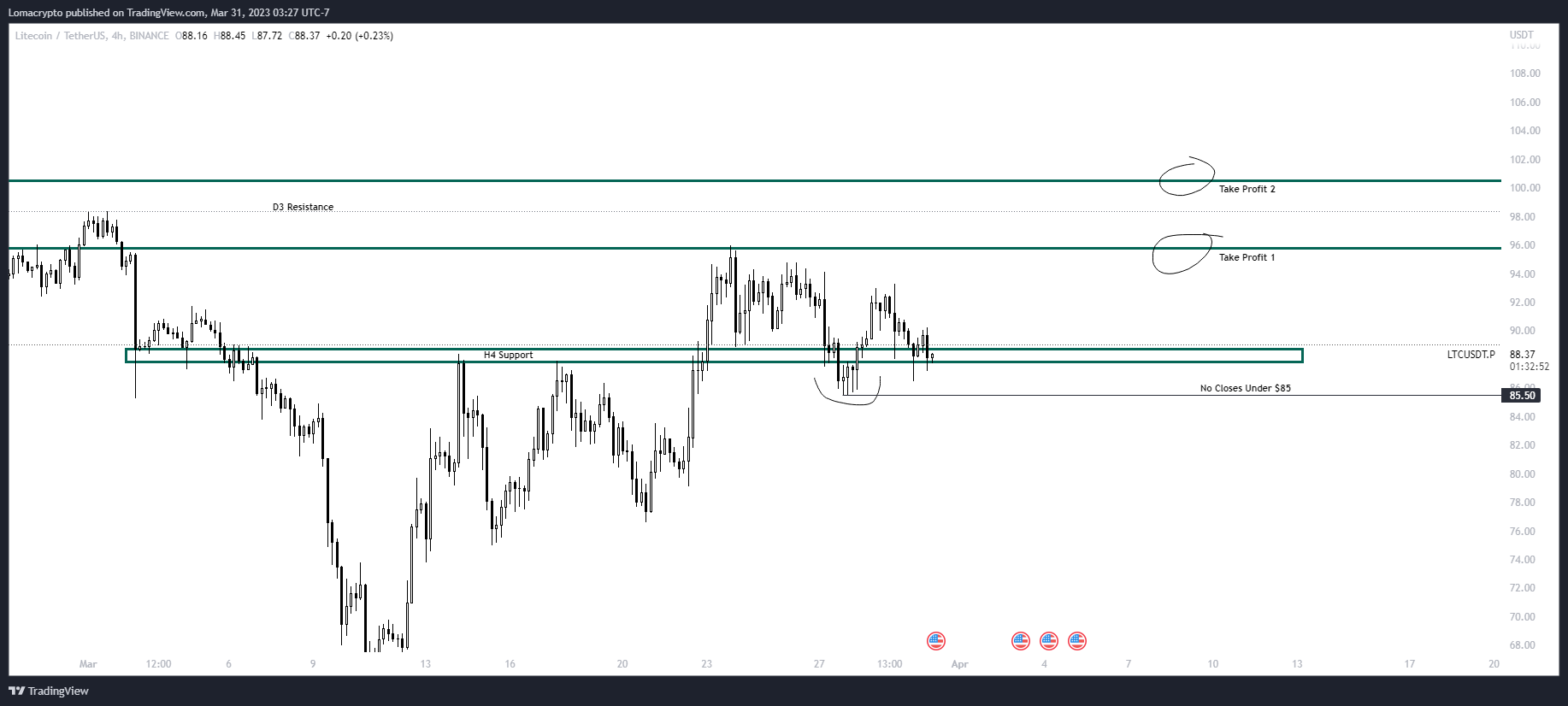 As of writing, LTC is valued at $87.54.
Via this Site
Disclaimer: The information provided on this page does not constitute investment advice, financial advice, trading advice, or any other sort of advice and it should not be treated as such. This content is the opinion of a third party and this site does not recommend that any specific cryptocurrency should be bought, sold, or held, or that any crypto investment should be made. The Crypto market is high-risk, with high-risk and unproven projects. Readers should do their own research and consult a professional financial advisor before making any investment decisions.