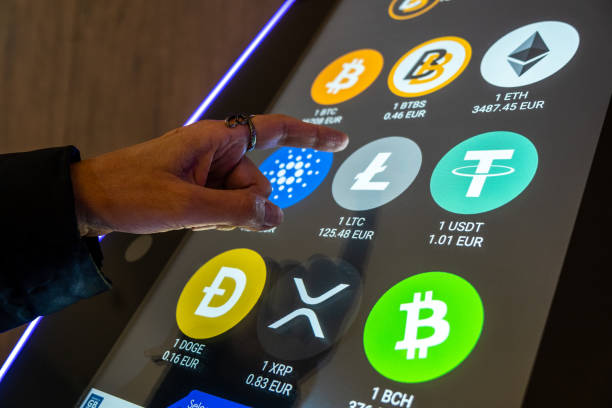 Cryptocurrencies have been gaining popularity as a form of payment in recent years, with more businesses accepting them as a legitimate form of payment. Among the various cryptocurrencies, Litecoin has emerged as a popular choice for payment transactions due to its fast transaction speeds, low fees, and growing acceptance among merchants. As more people begin to embrace cryptocurrencies as a form of payment, the increasing popularity of Litecoin as a preferred method of cryptocurrency payment is becoming more apparent. In this article, we will explore the reasons behind Litecoin's rise as a top cryptocurrency payment method and the potential implications for the future of digital payments.
The increasing popularity of Litecoin as a preferred method of cryptocurrency payment has been on the rise in recent years. In June 2021, BitPay announced its support for Litecoin, which was met with enthusiasm from both merchants and the Litecoin community. This move has further cemented Litecoin's position as a leading cryptocurrency for everyday transactions, along with Bitcoin and other popular cryptocurrencies.
"Getting added to BitPay in mid-2021 was a great milestone for Litecoin and the 'Pay With Litecoin' movement. Now, after 15 full months on BitPay, its consistent growth in usage also validates Litecoin's undeniable status as a preferred global payment method."
– David Schwartz, Litecoin Foundation
In just one year, monthly Litecoin payments increased 109%
Litecoin makes up over 25% of all cryptocurrency payments processed by BitPay
Litecoin payments are most prominent in North America, but still see impressive growth across the world in EMEA, Asia Pacific and Latin America regions
Industries transacting the most with Litecoin include: Computer Games, Electronics, Precious Metals, Prepaid Cards/Gift Cards, VPN/Hosting and Internet services
Why do crypto users prefer to pay using Litecoin?
Speed
Litecoin was designed as a faster alternative to Bitcoin. As such, transactions made with Litecoin typically settle at a faster rate than those made with Bitcoin.
Low cost
Internal BitPay data shows that the average miner fee on a payment with Bitcoin is about $0.30, while the average fee on a Litecoin payment is less than $0.01.
Trust
The Litecoin network has been running flawlessly for over 11 years. It remains the longest running crypto with 100% continuous uptime.
Pay from almost any wallet
Litecoin is supported by the most popular multichain wallets, in addition to Litecoin-specific wallets. The most popular wallets for making Litecoin payments include: BitPay Wallet, Trust Wallet, Litecoin Core, Exodus Wallet, Atomic Wallet and Huobi.
Thousands of merchants accept Litecoin
BitPay has connected thousands of merchants that accept Litecoin payments with millions of energized Litecoin users. Since supporting Litecoin, BitPay has processed over 180,000 payments made with Litecoin representing more than $30 million in sales.
Litecoin has a strong community
Despite being outside of the top 10 coins by market cap, few coins have as strong of a community as Litecoin. And as one of the oldest cryptocurrencies, Litecoin supporters have gone strong for over a decade with no end in sight.
Disclaimer: The information provided on this page does not constitute investment advice, financial advice, trading advice, or any other sort of advice and it should not be treated as such. This content is the opinion of a third party and this site does not recommend that any specific cryptocurrency should be bought, sold, or held, or that any crypto investment should be made. The Crypto market is high-risk, with high-risk and unproven projects. Readers should do their own research and consult a professional financial advisor before making any investment decisions.